Steve has been an artist and designer for 38 years and has been creating unique jewelry for 27 of those years.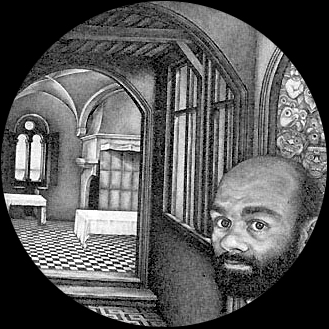 After receiving a Master of Fine Arts degree from Syracuse University, he went on to teach as well as exhibit his artwork in the United States, Europe, Argentina, and the Phillipines.
For almost a decade he lived, traveled and studied art in over 50 countries around the world. To Steve, jewelry seemed an ideal way to capture the images of many places and cultures and all this has been translated into his unique collection of fine jewelry with a touch of fantasy and romance added for good measure!
His designs offer a unique array of styles blending traditional elegance and contemporary flair, all very lightweight and wearable!
Selected designs are highlighted with a beautiful selection of semi-precious stones, 14k gold filled and mixed metals. All jewelry is signed, copyrighted and comes in a lovely gift box with enclosed biography.